Further update re New COVID Restrictions - more details regarding games next week.
---
---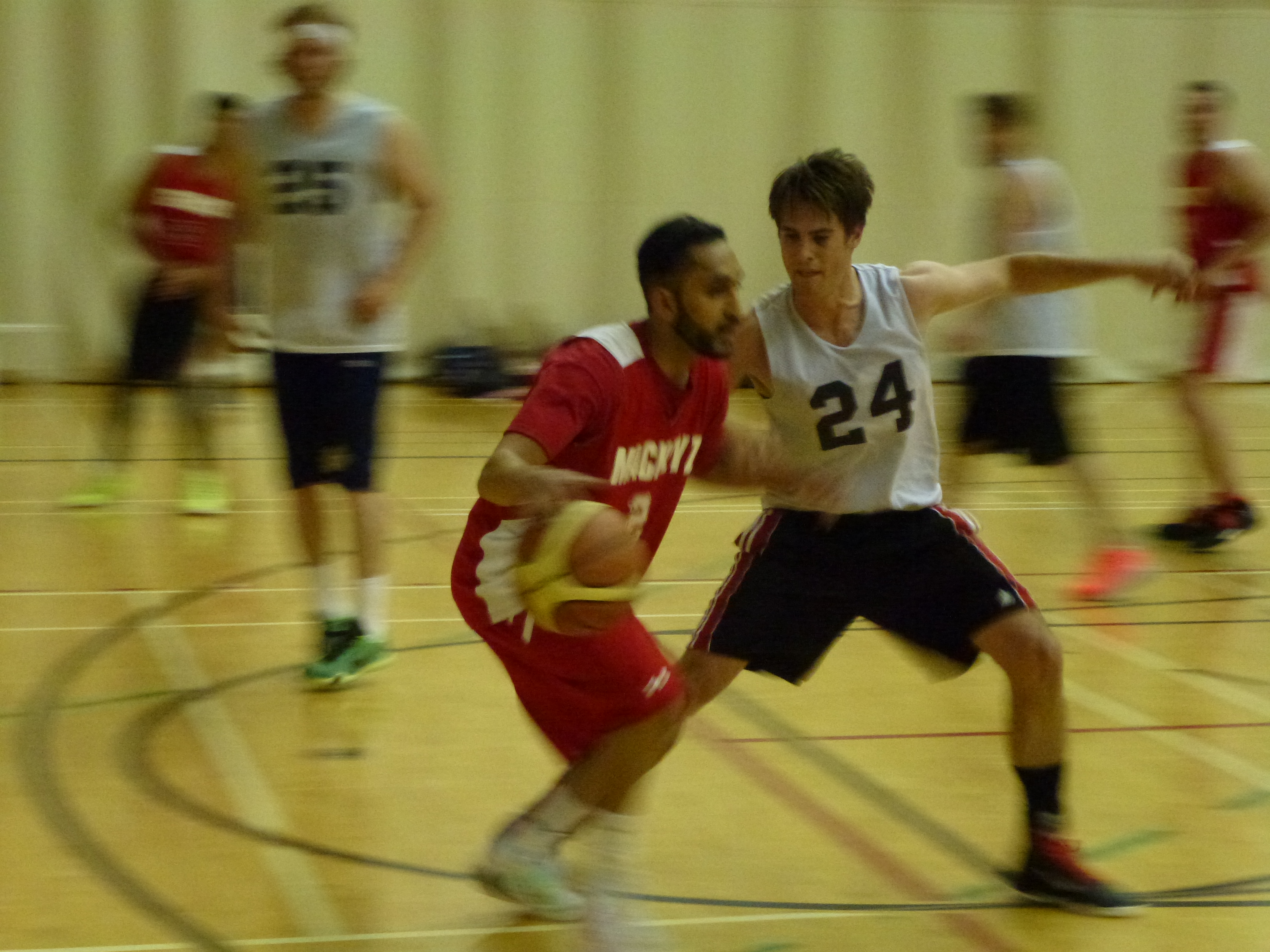 ---
Evening of Sept 17/2021
COVID Proof Summary by Gym
Common to all locations
Mask to be always worn except while on the court and maintain social distance
Arrive fully dressed to spend minimal time in change rooms
Leave the facility as soon as possible after the game
Plan to arrive earlier than normal to get through the Proof process - some locations will take more time than others. You may need to arrive at least 15 minutes earlier than normal.
Scorekeepers will be recording your vaccination status on the scoresheet - our intention is to build a summary of player status so that eventually we do not need to ask for proof at all. It will take some time for this to be complete, so appreciate your patience and flexibility until then.
Note that player information will be kept confidential and accessible to CSMBA only for purposes of confirming eligibility to play and support if we are audited by Alberta Health Services as part of the Restricted Exemption Program
Be patient with facility staff - this is a new process for them, there will be process bugs, misunderstandings, and delays. We risk losing a gym if we mistreat their staff.
Lastly, no fans permitted
Gym

Facility to check?

Scorekeeper to check?

Notes

Repsol Sport Centre (RSC)

Yes

Yes

North gate is closed, access South door only

RSC staff are checking everyone coming into the facility - delays are likely especially the first few weeks

Do not store your gear in the lockers - bring your gear to your bench (in the event of an emergency, the locker room is closed immediately - no access)

Calgary Central Sportsplex

No

Yes

Trico Centre

No

Yes

Tell gate staff you are with CSMBA - they will let you through

Required to complete COVID self screening at

https://myhealth.alberta.ca/Journey/COVID-19/Pages/Assessment.aspx

Vacate building within 15 minutes after game

Rundle College

No

Yes

YMCA Seton

No

Yes

Still need to complete their health screening questions at the link below (or QR code on site) and show green screen

https://www.ymcacalgary.org/screening/

There are 2 ways to get into the gym area - Go through the User Group line to get in, otherwise you will need to go through YMCA proof process. YMCA is not accepting negative COVID tests. Also they are developing a medical exemption process - YMCA is not accepted this exemption until implemented.
Evening of Sept 16/2021
Once again, we appreciate your patience and flexibility as we work through the changes announced yesterday.
The following is based on information that was available today - we will revise if we get additional updates
Based on what we learned today, CSMBA will proceed with the season as scheduled - there are no cancelled games at this time.
The key change we have identified today is that we can continue under the Restriction Exemption Program. Under this program, CSMBA is required to operate under the following conditions:
follow indoor masking requirements (which includes wearing masks on the bench)

confirm that players meet one of the following:

proof of vaccination - AHS Card or Pharmacy documentation of full vaccination

proof of a privately-paid negative PCR or rapid test within 72 hours of service (tests from AHS or Alberta Precision Laboratories not allowed)


documentation of a medical exemption
Note that no spectators will be permitted at our games as long as these restrictions are in place
Lastly, it is critical to follow these requirements in order to maintain a beneficial relationship with our gyms.
If we have to, discipline including substantial fines and suspensions will be levied to individuals and/or teams where information provided is not genuine or our scorekeepers / facility staff are verbally abused.
We wish you the best as we proceed through another wave of this pandemic.
Sept 16/2021
We continue to seek out more information and have learned the following so far (all still to be confirmed)
We now expect we can have games next week under the Restricted Exemption Program
Players will need to provide proof of vaccination or results of a recent COVID test or have a medical exemption before each game
CSMBA will be asking for this proof at some and maybe all gyms
We have not heard from all gyms or Basketball Alberta yet so expect a further update once we do
Thanks for your patience and flexibility as we get this sorted out.
Sept 15/2021
I'm sure you have all heard that COVID restrictions were announced today.
We need to get further details but know for sure there will be no games starting Monday Sept 20th.
The executive will review our options in the next week in consultation with Alberta Basketball.
For now be assured that if the season is cut short, there will be refunds.
We will also consider extending the season into Spring next year so we can still run a full season
More news next week!!
In the meantime, we appreciate your patience and consider getting vaccinated if you have not yet.